In 2016 our Partnership with Roarr begin by providing souvenir photographs at their Halloween event 'PrimEvil' which was an exciting time for all as they had never had a photo experience before and this was our first Halloween event. This Partnership has continued to grow and every year we have worked together to enhance the guests photo experiences.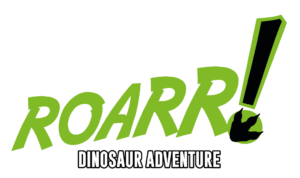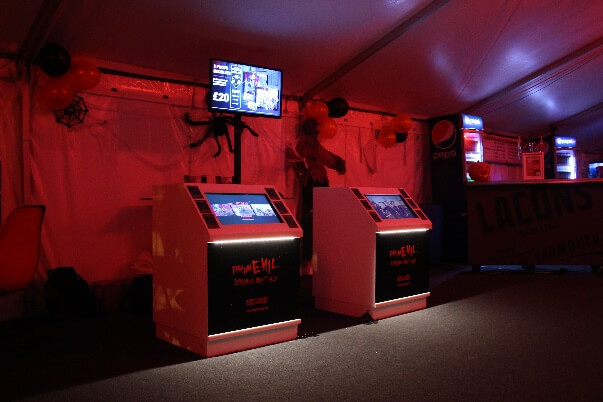 Following the success of this event, In 2017 EPT installed a green screen at the entrance to the attraction and a sales desk for guests to view and purchase their photos.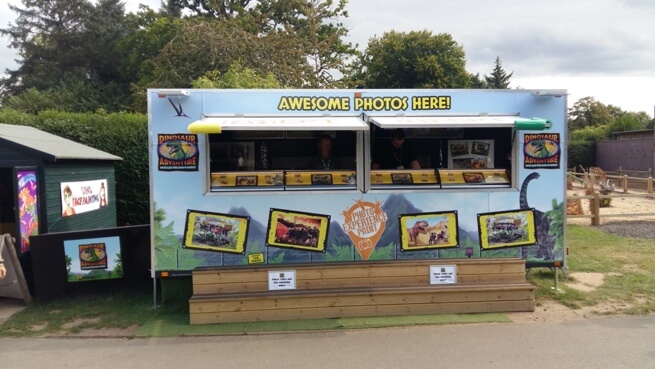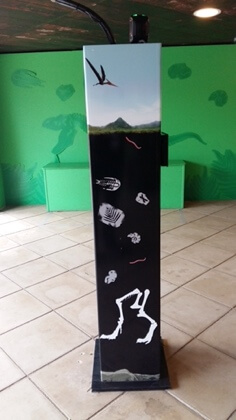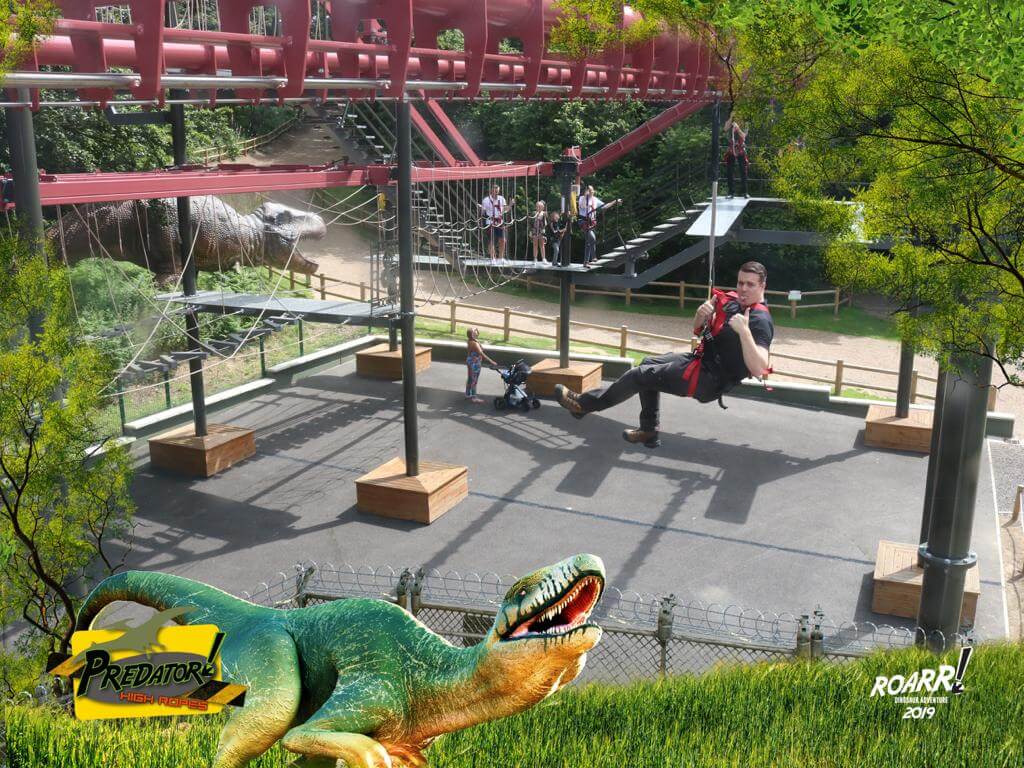 2018 we installed cameras on to Predator high ropes to capture guests as they came down the zip lines the guests were then presented with a barcode associated receipt at the end so they could see their photos.
The high ropes camera system proved to be a success and in 2019 we added a photo op utilising our walkaround system. This proved popular with families wanting to pose together in their harnesses and helped give the guests a complete high ropes experience.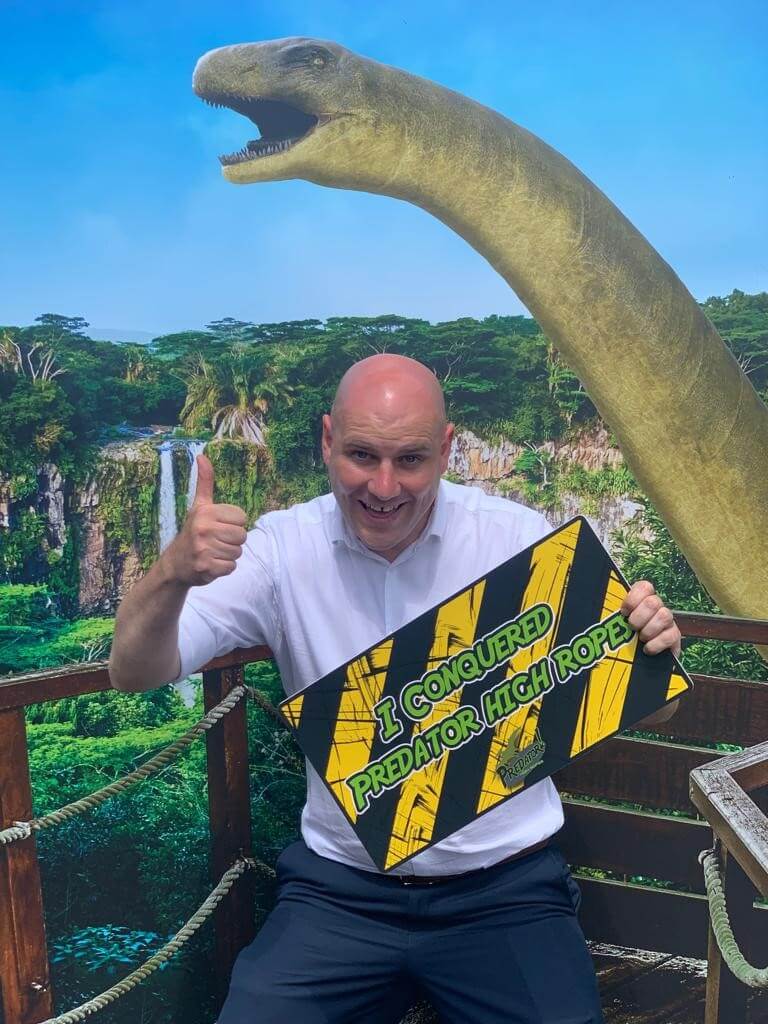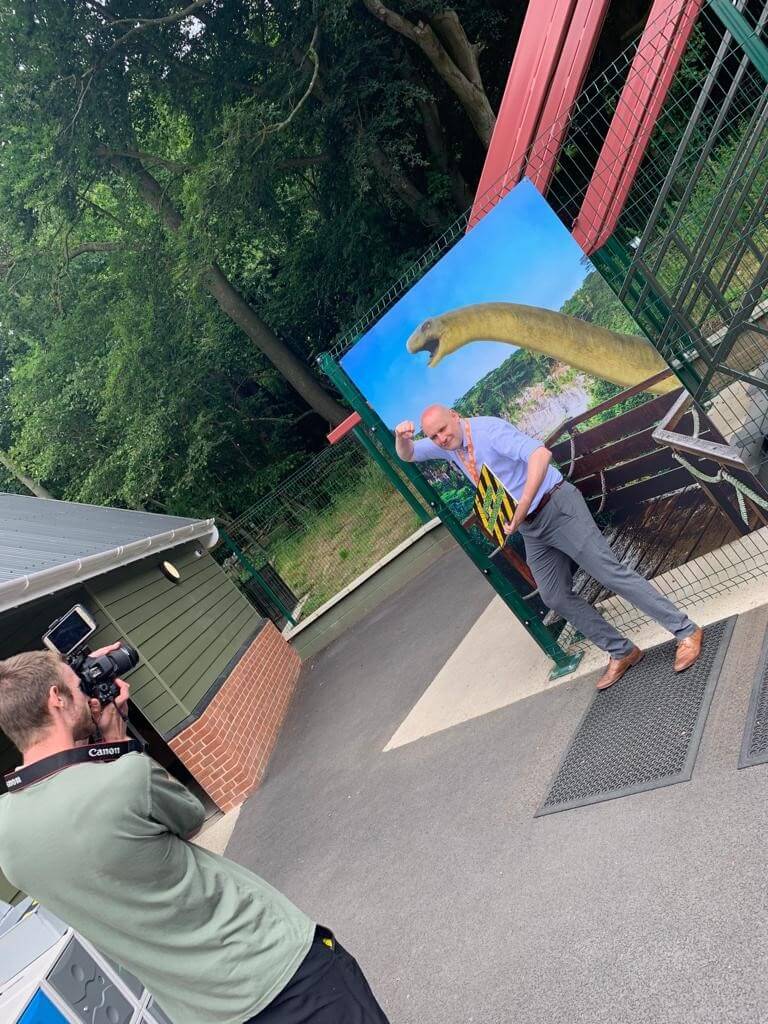 ROARR! 
Testimonial

  Park Owner
"Roarr! Dinosaur Adventure have been working with EPT since 2017 as an integrated third party to the park's offering where their impact and focus on guest photography has been a huge success and addition to the guest experience.
The delivery of immersive guest experiences and experiential photo opportunities have been well received by our guests with green screens and additional photo opportunities on our attractions and subsequently our events which has proven to be a huge success. Having a tailored approach to this with our brand at the forefront of each photo experience has worked well.
The guest service delivered by their attraction teams have been exceptional on a consistent basis. But I would also add with any complications we may have had at integrating any new feature or technology, they have been quickly resolved and EPT are a pleasure to work with operationally.
The extra income generated has most of the time exceeded targets and expectations annually. EPT are always keen to explore new product development, which keeps excitement and desire to renew each time with EPT each time adding further to the guest experience.
The relationship between Roarr! and the EPT remains strong after an initial 3 year contract and I am sure this will continue to grow, as exploration of additional growth, technologies and immersive experiences between both Roarr! and EPT is continued."